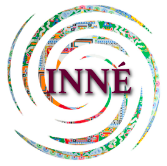 "To sincerely integrate the values ​​of the Living"
---
The International Institute for Environmental Negotiation (INNÉ) is multidisciplinary and international.
It is articulated within 7 Activity Centers (Local Actions, Trainings, Think Tank, Pole of Ecociators, Research, Ethics Committee, Committee of Wise Men). The 7 centers are interconnected and interdependent. Their coordination makes it possible to treat the problems of the Ecological Negotiation of ground considering universal and global aspects. The whole issue of the Ecological Negotiation is to link the local to the global in the respect of the values ​​inscribed in the Universal Charter for the Ecological Negotiation.
OUR WORKING METHOD
Collective intelligence is an essential tool for defining, setting up and making effective the value chain of ecological negotiation because the field of application is complex, it implies a work that is both multidisciplinary and international, global and local.
The internationalization of profiles is at the heart of our methodology. Our members reflect the diversity of issues in developed and developing countries. They come from France, Mexico, Canada, Brazil, Madagascar, Tunisia, Algeria, Bangladesh, Lebanon, United States …
Multidisciplinarity is also essential to cover both local and global issues that are dealt with here, so the Group is composed of actors from global institutions such as UNDP or IUCN, researchers from Universities or research centers, or private companies and local actors, associations, etc. They are lawyers, linguists, cartographers, ecologists, economists, farmers, artists etc …
The work methodology is not based on the example of a particular discipline, but aims to achieve complex and simultaneous objectives. For this, all Members have skills related to the objectives assigned to them. The main objective is to define the values ​​and the operational modalities of the ecological negotiation (Charter on the application of the ecological negotiation within the framework of the global right). Each Member participates to the extent of its availability. Co-construction is central. The complementarity of the profiles means that each theme addressed to meet the main objective is covered by several profiles simultaneously, which allows each theme to be continuously monitored, and each member to have flexibility in terms of intensity. of his participation.
Presentation of the Members of the Working Group
Presentation of the list of application themes